Clergy and Staff
All clergy and staff can be reached by phone at 415.479.3441
CLERGY

Rabbi Stacy Friedman
stacy@rodefsholom.org
Rabbi Stacy Friedman, Congregation Rodef Sholom's senior rabbi, sees Judaism as a rich tradition which can inspire its followers to lift each human being and see within them the divine spark. She joined the congregation in 1993 after posts in New York City, Montana and Victorville, CA and was named senior rabbi in 2003 when her predecessor Rabbi Michael Barenbaum, z"l, retired.
Rabbi Stacy is passionate about prayer and ritual and believes strongly in the power and holiness of Congregation Rodef Sholom.
Dedicated to tikkun olam – repairing the world – she is known for her ardent sermons on social justice issues. Her 2014 Rosh Hashanah drash on mental illness and suicide, for which she received national attention, spearheaded a congregational initiative on the subject.
Born in Framingham, MA, Rabbi Stacy grew up in New York and Salt Lake City. She was just 16 when she decided to become a rabbi. After earning a B.A. degree in sociology at Brandeis University, she attended Hebrew Union College and was ordained at HUC-Los Angeles Institute of Religion in 1993.
Rabbi Stacy is a rabbinic fellow with AIPAC where she has met with leaders in Israel to devise new ways to engage U.S. synagogues with the Jewish state. She has joined rabbis across the country to fight Presbyterian divestment in Israel. She has traveled with American Jewish World Service to Guatemala on a fact-finding mission on human trafficking and has lobbied our congress-people on issues including human trafficking, LGBT rights and the environment.
In addition, she represents Congregation Rodef Sholom at the Central Conference of American Rabbis (CCAR), the Union for Reform Judaism (URJ) and Hebrew Union College (HUC). At home, among her many community involvements are the Pacific Association of Reform Rabbis, Marin Interfaith Council, the Northern California Board of Rabbis, and the Marin Interfaith Youth Outreach.
Rabbi Stacy is married to Frank Friedman and they have two sons, Adam and Eli. In her spare time she enjoys hiking, reading fiction, cooking, movies, gardening, traveling and meditation.
---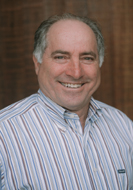 Cantor David Margules
david@rodefsholom.org
Cantor David Margules' beautiful tenor voice has enhanced and blessed members of Congregation Rodef Sholom since 1991. As the synagogue's cantor and musical director, he choreographs services and leads the congregation in traditional prayers and new arrangements – enjoining them to sing out with him and the rabbis.
Under Cantor David's leadership, Shabbat services are joyful and musical. He works with a variety of musicians and brings new talents – often young people – to the pulpit. Through his tutorship, teens (and adults) learn the blessings and parshas for b'nai mitzvah.
Cantor David is treasurer of American Conference of Cantors, where he is also a mentor. He has joined other U.S. cantors to sing at the Vatican and each year participates in the Blessing of the Boats at the Tiburon's Corinthian Yacht Club. He is an avid golfer and a member of the champion Rodef Sholom Rebels softball team.
A native of New York, he earned a B.A. degree in music in 1976 from Ithaca College and an M.A. in sacred music from the Hebrew Union College – Jewish Institute of Religion in 1987. Before joining Rodef Sholom, he served as cantor at Temple Sinai in Lawrence, New York. He is married to Marney Margules and they have two children, Benjamin and Danielle.
---
Rabbi-Cantor Elana Rosen-Brown
elana@rodefsholom.org
Rabbi-Cantor Elana Rosen-Brown is eager to share her love of teaching and learning with students of all ages. She is a graduate of Hebrew Union College-Jewish Institute of Religion where she was ordained a rabbi in 2014 and a cantor in 2012. She joined Congregation Rodef Sholom in 2014.
Rabbi Elana oversees adult education, conversion studies and social justice at Congregation Rodef Sholom. She is also the founder of Makor Marin, a nature-based Jewish community for young families.
In the social justice area Elana has spearheaded Rodef Sholom's involvement in sanctuary work and Muslim-Jewish dialogue. Elana was honored to address the state legislature in 2015 and 2018 for California Holocaust Remembrance Week.
A native East Coaster, Rabbi Elana grew up in Connecticut. She graduated summa cum laude from Middlebury College with a degree in history and secondary education. She has specific training in mindfulness meditation, interfaith dialogue, outdoor education and wilderness spirituality.
In her spare time, she enjoys backpacking, exploring libraries and checking out the local music scene.
---
Tracey Klapow, Executive Director
tracey@rodefsholom.org
Moji Javid, Director of Synagogue Engagement
moji@rodefsholom.org
JoAnne Forman, Mental Health Initiative Program Coordinator
joanne@rodefsholom.org
Heidi Sanders, Director of Marketing and Communications heidisanders@rodefsholom.org
Sofie Goldstein, Office and Facilities Manager
sofie@rodefsholom.org
Aviva Lev-David, Religious School Director aviva@rodefsholom.org
Rudy Brandt, Director of Youth Engagement
rudy@rodefsholom.org
Cheryl Lazar, Director of Finance, accounting@rodefsholom.org
Heather Griggs, Advancement Associate, heather@rodefsholom.org
Laurie Kimball, Administrative Assistant to Rabbi Stacy Friedman
laurie@rodefsholom.org
Heidi Paul, B'nai Mitzvah Coordinator and Assistant to Rabbi Elana Rosen-Brown
heidi@rodefsholom.org
Tue, March 28 2023 6 Nisan 5783