Tu B'shvat Shabbat with Elaine Smith, followed by the film screening: Rhythms of the Land
Friday, January 26, 2024
•
16 Sh'vat 5784
6:15 PM - 8:30 PM
OMJCC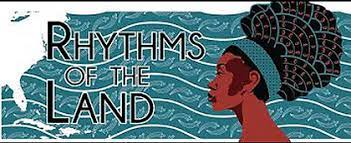 Join Elaine Smith, Executive Director of Farms to Grow as she shares inspirational stories of her passion for faith and food justice.
Stay after services for film viewing of Rhythms of the Land and conversation.
6:15 pm Shabbat Services
7:15 pm Film Screening
---
Rhythms of the Land is a valentine to generations of Black farmers in the United States from the enslavement period to the present, whose intense love of the land and dedication to community enabled them to survive against overwhelming odds.
In 1920, there were over 920,000 Black families farming in the United States, today there are just over 48,697, a 95% decrease in 100 years. Black farming families have lost their land and their stories are quickly disappearing and should be preserved so that we may understand the history and nature of lives on the farms. The goal of this documentary is to preserve their stories and honor their lives and agrarian legacies.
Share Print Save To My Calendar
Sun, December 10 2023 27 Kislev 5784